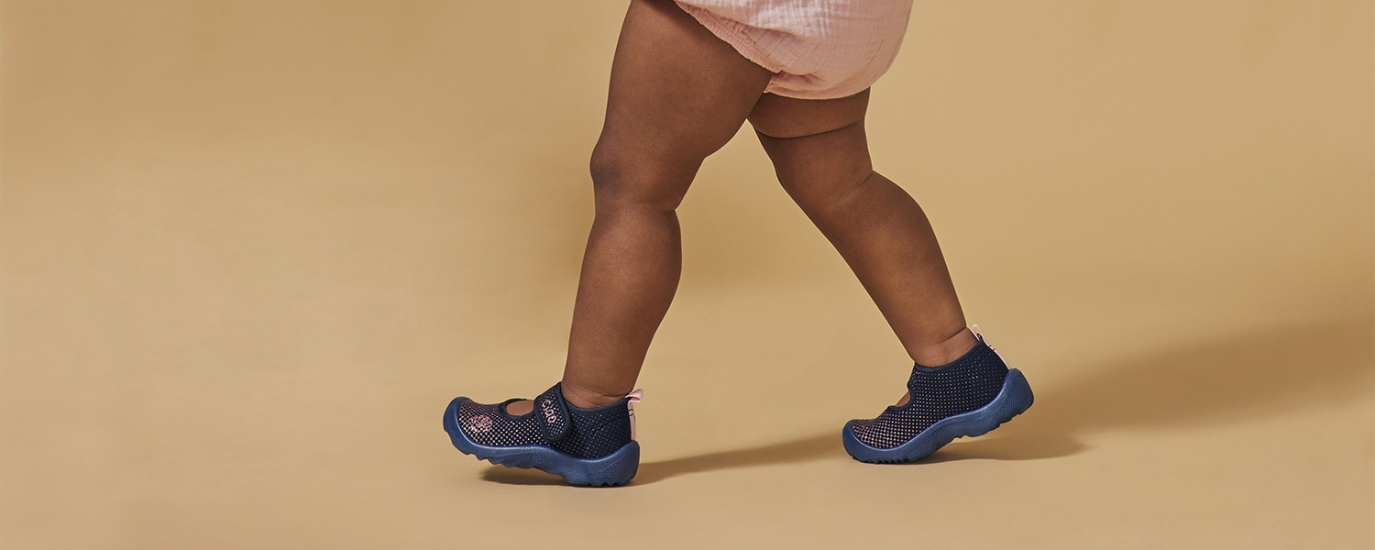 We've got the perfect shoes for your little one to wear on your summer holiday! Whether you're off to the Gold Coast or Europe this winter here are 8 brands you can't go past! 
ADIDAS offers 13 beach styles this season with both closed and opened-toe water sandals as well as slides ranging from size 11 to 6! 
FIT SQUAD FAVOURITE: Adilette Comfort is a crowd favourite each year! Next time you're in-store check out the insole of this shoe… it's called 'Comfort' for a reason.  
NEW TO SHOES & SOX: Water Sandal Nemo Infant is super cute in design combined with flexibility and functionality! Protect your little ones' toes in Adidas this season! 
CIAO beach shoes are a go-to every season and a FIT SQUAD FAVOURITE! With a wide range of colours in neoprene material they are perfect for the water! They are even recommended during toilet training as they can be put in the washing machine in case of any accidents. 
CLARKS has 10 versatile beach options this season and at head-turning prices! 
FIT SQUAD FAVOURITE: The Terry series is the ultimate for active children! With a TPR outsole for traction, three self-fastening straps for an ideal fit, and an expansive size range from 26 to 40, this is a style that should not be overlooked! 
SHOES & SOX CLASSIC: Fisher, Florence, Fern, and Finn are crowd favourites each season for water play and at the playground. TPR outsoles, self-fastening straps, and a comfortable foam insole offer a perfect solution when looking for shoes for play! 
CROCS clogs are growing in popularity, but did you know Crocs also offers sandals? With 16 colours and patterns to choose from this season, we have clogs for everyone! However, if you're after something a little more open but still light and flexible Crocs sandals are the answer! Crocs sandals also fit shallower to a Crocs clog so if your little one is wanting Crocs and you're finding the clogs are too wide, this may be the perfect solution! 
FIT SQUAD FAVOURITE: Classic Clogs are on trend and growing in popularity! Wear them in sport mode for play or relaxed mode for ease when you're on the go! 
NEW TO SHOES & SOX: Classic All Terrain Sandal is lightweight like the clog with open toes for greater breathability! With self-fastening straps to avoid slipping this style ranges from size 11 to 3! 
KICKS have it all. Clogs, slides, cage sandals, thong-style sandals – you name it, they have it! Kicks provide a wide range of adjustable styles from buckle sandals to self-fastening slides.
NATIVE offers the widest range of options this season with 47 styles to choose from! Sandals or more protective options that are flexible, lightweight, and perfect for your next holiday! Colour, glitter, versatility, adjustability – everything you need can be found in one of the 47 styles available! 
NEW TO SHOES & SOX: Robbie Sugar Block offers the same upper as the traditional Jefferson with a sportier, Sugarlite outsole with cushioning and traction for active kids!  
NIKE offers 27 options this season that will make shoe shopping for your next holiday super easy! Slides for all ages, open and closed-toe sandals. If your little one loves their Nike runners they're likely to love these just as much! 
FIT SQUAD FAVOURITE: The entire Kawa range from Infant to Slides, ranging from 05 to 7 means there are sizes for 1-10+ years! An elastic back for the little ones who may struggle to keep slides on and backless from size 11 for those a bit older.
NEW TO SHOES & SOX: Sunray Adjust has a brand new look this season with version 6! Nike has swapped out the one large self-fastening strap for two smaller options – this should provide greater adjustability and breathability. The outsole is also more structured rather than the previous flatter version offering enhanced support compared to its predecessor. 
PUMA beach range is NEW TO SHOES & SOX. Offering slide options with elastic backing to secure the foot and an adjustable, self-fastening tab over the toes, the Popcat 20 is an ideal slide designed for every foot!