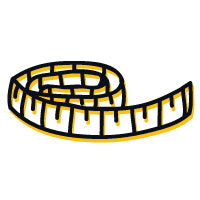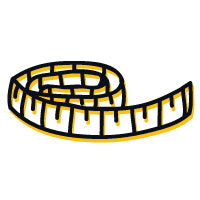 Book an in-store appointment
Our in-store fittings are 100% free of charge and available at all Shoes and Sox retailers. Our Fit Squad undergo a three month training course to ensure your kids feet and in the right hands. To skip the que and secure an appointment at a time that suits you, use the link below!
BOOK NOW
Fitting Appointment FAQs
Do I have to book an appointment before heading into store?
All fittings are now run through pre-booked appointments or a digital queue to allow fairness for all customers. If you choose to head in-store without a pre-booked fitting, you will be prompted to join the digital queue, which will give you an estimate wait time and text message notification of your upcoming fitting. If you are heading in-store for a return, you will still need to join the queue but as a 'non-fitting' which means a reduced wait time as you will only be waiting for other 'non-fitting' customers to be served.
I've entered the wrong details when booking
If you believe you may have entered incorrect details as you haven't received any confirmation, please re-book. Before you re-schedule your new fitting, make sure to double check your details are now correct so you receive your email with the details you require for your fitting.
What if I just need to return my item in-store?
We offer 'non-fitting' places in the queue in-store for returns. These cannot be pre-booked so simply head in and follow the instructions to join the queue in-store for a 'non-fitting' where we will serve you promptly. Please note, that if you require your child to be fitted to double check sizing or to find the right pair, you will need to opt for a different fitting type in-store, as 'non-fitting' is only for simple returns/exchanges/quick purchases.
I can't make it, how do I cancel?
Check your fitting email for the option to cancel or reschedule your booking and click the link.
I'm running late, what do I do?
We understand that not everything goes according to plan especially when little ones are involved, so we allow a 10-minute grace period before we will need to cancel your fitting. Demand is high for our fittings and being late means our timing and subsequent service levels are compromised for other customers. If you will be later than 10 minutes after the starting time, your fitting will be cancelled by the store team staff and we encourage you to join the digital queue or book in again.
I need to change the details of my fitting, what do I do?
We're unable to make changes to your fitting once it's been placed so we would recommend cancelling the booking and making another one.
Can I make a booking in-store for later in the day?
Yes, feel free to head to our stand-alone store to scan the QR code where you'll be given the option to join the queue or make a future fitting.
How long will I be expected to wait in the digital queue?
This is dependent on how many people are waiting and how many fitters are working. Upon entering the store, take note of the number of fitters available and scan the QR code towhere you are positioned in the queue
How long does the fitting go for?
Each fitting type will take a different amount of time, depending on the number of children you may have. Please find a breakdown of the approximate times below:1 Child = 20 mins2 Children = 30 mins3 Children = 45 mins4 Children = 1 hour5+ Children = 1 hour 30 minsFirst Walker = 30 minsSpecial Needs Fitting = 1 hourDigital Fitting = 30 mins
What will you do with my details?
We will use your details to provide you details about your pre-booked fitting, send a reminder as your fitting approaches and to ask for feedback about your fitting experience. We do not use the details provided for pre-booked fittings or our digital queue for any marketing purposes.
How do I make an additional needs fitting?
When selecting your fitting type, please choose 'Special Needs Fitting'. Our fittings are typically held out of hours to create a calmer environment. All of our Fit Squad members have undergone training through Aspect and are educated in Autism awareness and equipped with tools to foster effective communication. To find out more on what to expect in a additional needs fitting, please head to https://shoesandsox.com.au/pages/additional-needs-appointments.
I can't scan the QR code to join the queue, what do I do?
Please find a team member in-store who will be able to join the queue on your behalf.