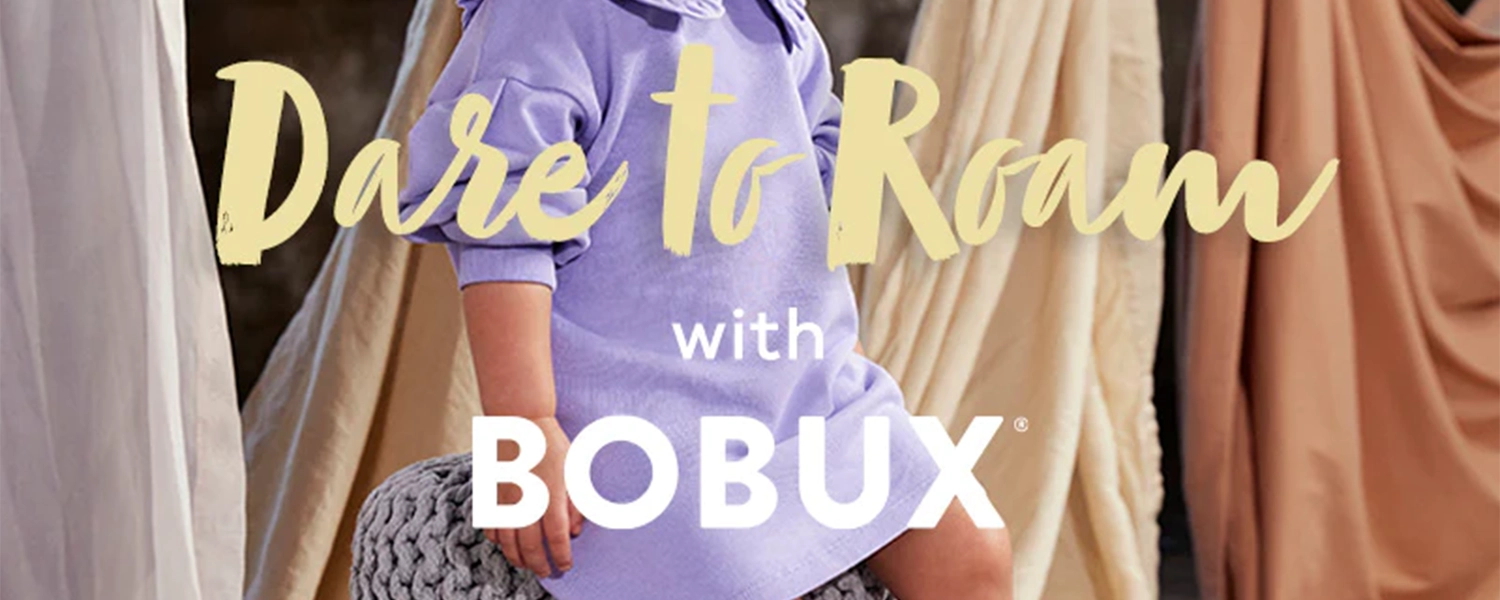 Bobux is a New Zealand brand born in 1991 when Chris Bennett and fellow Bobux founder, Colleen needed shoes for their baby daughter Chloe, but nothing on the market would do. Armed with leather, suede and a couple of rubber bands, Chris had an idea - Soft Soles. The first of their kind. He crafted the materials together and finally, Chloe had soft, comfy shoes that let her little feet move naturally. Since that moment, the brand has embraced this sense of adventure, innovation and bravery.
Today, children all over the world are growing up and living their own adventures in a pair of Bobux. The brand strives to awaken children's spirit of adventure through their active feet. The Bobux foot-health philosophy is founded in the science behind natural movement, the way Mother Nature intended it. This science drives every Bobux design and informs the DNA of their shoes. It enables strong physical development for growing children and provides a foundation for life.
Bobux shoes are built for stage instead of age, to ensure the shoe is specifically functional for how a growing child will wear it. As a child develops, three things change: their feet, their moves and their needs. Which means it's important to their future foot-health that they have the right shoes at every milestone, to offer the best comfort, protection and natural movement.
There are six key elements that come together to deliver the Bobux natural movement experience and the superior level of comfort, it's the stuff every Bobux parent knows to look for: flexibility, adjustability, breathability, light-weight, durability and fit. During the intensive wear-testing process that the Bobux design lab conducts, these are the benchmarks that every style is checked against. Podiatry approved, genuine leather (REACH tested for young skin) or the latest performance based materials, with hard-wearing, flexible soles set into timeless designs that withstand seasonal trends. The colours and textures capture young hearts and offer peace of mind for their grown-ups.
This Winter, Bobux have released their new - 'Dare To Roam' collection which boasts beautiful new hues and textures inspired by nature and the idea of children outside, playing and having adventures every day. Soft leathers in calming, earthy hues re-engineered on a contemporary, street-inspired off-white sole as well as unique detailing in embossed finishes, gentle golds and vibrant lilacs. Do the right thing for your children's feet, and look good doing it. The Best Shoes For Growing Feet.
Check out the stunning Bobux e-magazine 'Dare To Roam to browse their Winter collection