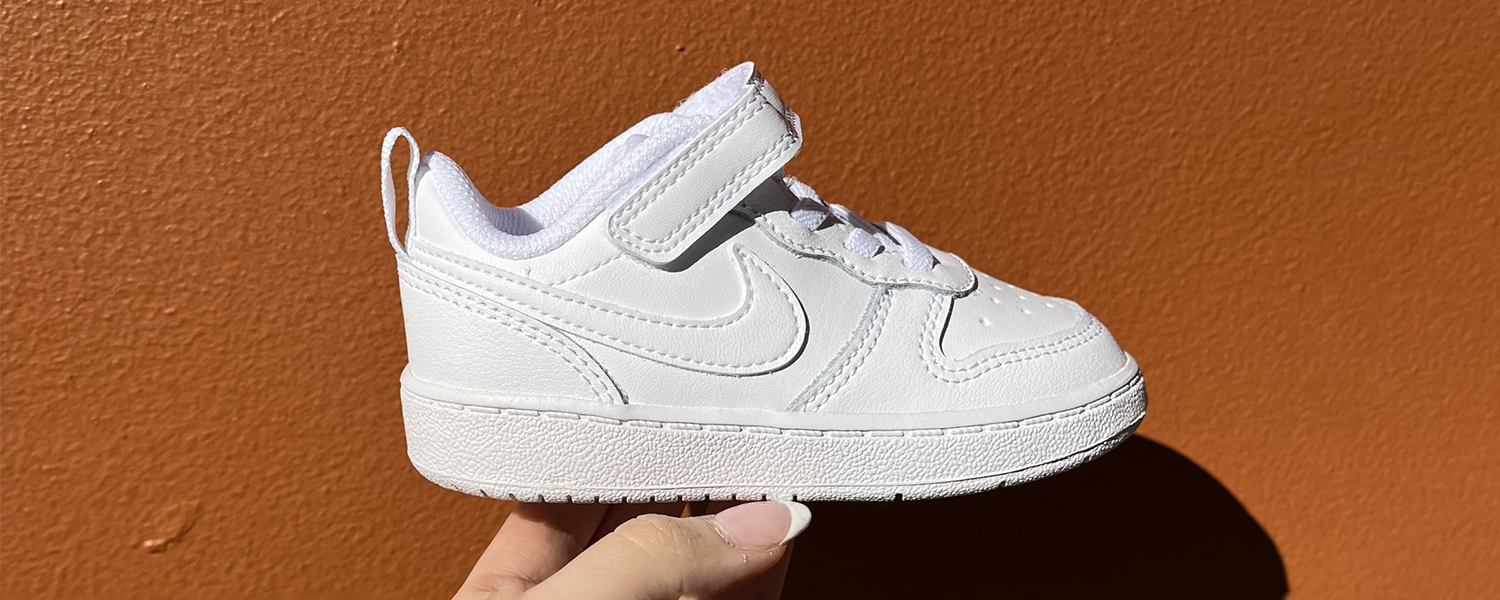 Here are our most versatile shoes that will have you covered for every outing!
Nike Court Borough - JUST DROPPED
Stylish and contemporary in look and unmatched versatility, take your little one anywhere with these white sneakers. Worried about white not staying white? We hear you! But not to worry, with a heartier leather-like upper, a wipe-over should bring these shoes back to life after any wear!
The ultimate for ease. Without laces or self-fastening straps, your little one can slide these right on! Elastic laces stretch to pull on and secure when on the foot. Whether you have an independent little one or you're always on the go – these are PERFECT!
A classic. Whether you rocked them through the nineties, noughties, now or never they're undoubtedly iconic, and for good reason – they go with everything! The durable shell-toe keeps them looking fresh against all kinds of scuffs and kicks and with self-fastening straps up to a size 3 how could you say no?
FIT TIP: These shoes are a great fit for wide feet or high insteps.
Another icon. With the option of laces or self-fastening from infant to older kids, they're versatile in wear and size range! A rubber toe for increased durability, breathable canvas material, and both low and high-top versions available.
FIT TIP: These shoes are a great fit for narrow feet or shallow insteps.
Versatile and trendy. Looking to add just a little bit of colour? Look no further. Add a little extra with up to 7 colour options including neutrals, navy, black, grey, sage, or pink. Perfect for any fashion-focused little one.
Keen to see them in-store? Check our latest TikTok > Click here