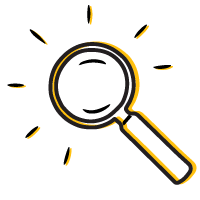 Shopping Sequence Guide
A step-by-step guide to our shoe fitting experience, from startto finish, to assist in preparing your child before they head in-store.
Download
Communication Board
To help facilitate communication between you, your child and ourfitters about preferred styles, fastenings, colours and textures.
Download
What can you expect?
"They were so fabulous with Chase! He can be quite a handful with his Autism so when I saw them offering private fittings for kids with ASD I jumped at the chance!"
"Not only were they amazing with Chase but they were thorough with his fitting and extremely helpful with making the best decision on which shoes would be the correct choice for us."
Are you getting school ready? I highly recommend you head to Shoes & Sox to get an expert fit for your littles."